Text-to-Image-to-Porn? The Future of X-Rated, AI-Generated Porn
An open-access project has limitless possibilities but also renews debates about consent.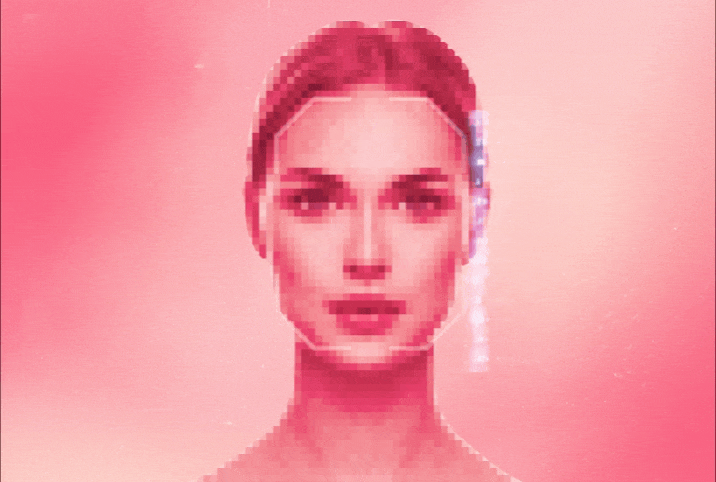 Illustration by Josh Christensen
Published: July 29, 2022
In early June 2022, social media platforms were flooded with images of human figures featuring undecipherable body parts and detached, limb-like objects floating toward the light.
The images resembled a cross between a cluster of disembodied arms playing Twister and a bucket of Red Vines melting in the sun. The displays were never one image by itself, but rather nine in a three-by-three grid generated by craiyon (then known as DALL-E mini), a user-friendly artificial intelligence (AI) program that intakes a short text prompt from a user and outputs images based on the prompt to varying degrees of accuracy.
The viral image trend produced a plethora of creations, fueled by phrases including "beautiful sunset makes Alex Jones cry," "Star of David made from Cajun crawfish" and "Ninja turtles stealing copper pipes CCTV," in lo-fi, tube TV cartoon quality.
One of my own creations began with "anal sex in Waffle House bathroom" and resulted in an image featuring a leg-like object coming out of one toilet and going into another while a chicken shawarma looked on.
Craiyon, inspired by OpenAI's DALL-E and DALL-E 2 text-to-image generators, is an unaffiliated open-source and open-access project created by Boris Dayma, a machine learning consultant in Houston. OpenAI, based in San Francisco, grants only a select number of computer programmers and academic researchers access to DALL-E 2 due to concerns over potential misuse, for example, fake news or fabricating social media profiles.
Craiyon is available to anyone at any time, capable of generating images based on any prompt a user can imagine. The project doesn't censor any text prompts or block any outputs from being shown, thus, allowing a person's most absurd dreams and desires to reach visual fruition.
OpenAI, however, imposes a stricter set of guidelines on folks granted access to DALL-E 2. For instance, its program prohibits the creation of "X-rated" content, and the user agreement policy requires any publicly presented image generated by DALL-E 2 to be clearly marked as an AI creation to avoid potential confusion with a photograph or depiction of an actual event.
Are craiyon and AI-generated porn connected?
As the craiyon image trend unfolded, a popular text-input formula became "Celebrity or Character X doing Y in a situation you would not normally find them Z." This formula is commonly deployed in the making of deepfakes, the practice of using deep learning technology to synthetically merge the face of one person onto the body of another in videos. The first documented deepfake use was for AI-generated porn, and the practice has held true to its roots as more than 90 percent of deepfakes are used for this purpose.
While the technique has drawn ire from politicians, celebrities and everyday people because of the nonconsensual nature of the videos, the deepfake cottage industry has blossomed into websites dedicated to deepfake porn.
While the face-swapping porn enthusiasts appear fixated on upholding the idea known as "Rule 34 of the Internet" (a maxim that states, "if it exists, there's porn of it"), the text-to-image generators seem destined to create a whole world of their own, prompting renewed debates about privacy, consent and responsibility.
"There are always humans behind the technologies," said Giada Pistilli, of Paris, an ethicist at the online AI community Hugging Face. "Focusing only on technology and not on human responsibility is a mistake that is increasingly being made."
What's next for text-to-image generators?
While text-to-image generators are still in their infancy, especially ones geared toward use by the general public, the DALL-E mini (now craiyon, yes, with a lowercase "c") offers a taste of what's already here and what might be next.
Text-to-video animation technology has begun to emerge in a limited capacity, with startups offering AI avatar video services that allow users to animate avatars for short speeches and online video content. These services, however, use human models as the basis for the AI avatars, differing from their nonconsensual, deepfake counterparts.
Some blend of the AI avatar service and text-to-image could make its way into the porn sector and possibly pave the way for porn actors to monetize animations of their likeness with consent.
However, no on-demand or user-friendly animation technology is perfect.
"People thought that deepfakes would just sort of totally eliminate or completely disrupt the porn industry and that hasn't really happened," said Noelle Perdue, a porn historian, writer and futurist based in Toronto. "Ultimately, performers are very talented and successful for a reason, and it's because they're very good at performing."
While the likelihood of text-to-image or video technology taking over or revolutionizing porn appears low in the short term, people will continue to be people and use the latest internet toy as an outlet for their most absurd thoughts, all while improving the technology.