How to Achieve Self-Pleasure (Safely) Without a Vibrator
Not all penis-like objects that vibrate—electric toothbrush?—are safe for masturbation.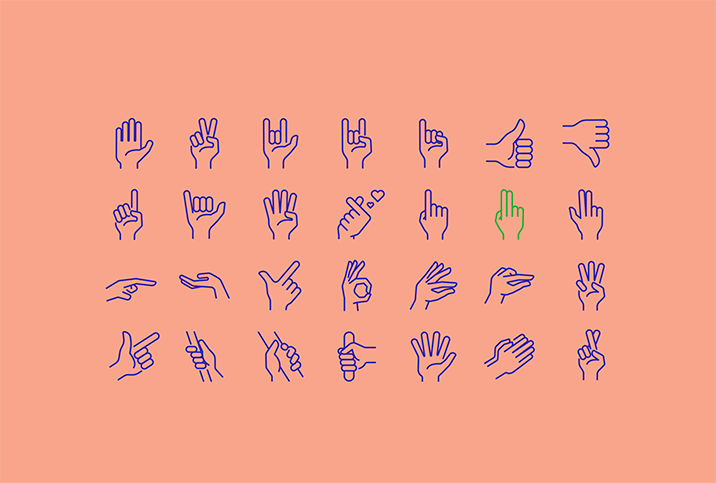 Illustration by Jaelen Brock
Published: May 17, 2022
Not every woman enjoys vibrators. Some can't afford them—especially the fancier brands. And others may be too embarrassed to purchase one. Sure, sex toys can be fun, but they're not the only way to experience self-pleasure.
"Not everyone's budget extends to include sex toys such as vibrators and masturbators," said Aliyah Moore, a certified sex therapist with a doctorate in gender and sexuality studies, and resident sex expert at SexualAlpha, a sex toy review site based in Latvia. "So it's a good thing that there are things you can use at home to create fast or slow sexual pleasure."
When you're in a pinch, masturbating with household items—showerhead, electric toothbrush or even objects in the refrigerator's produce drawer—can seem like a good idea. But they're not all safe; some require caution or should be avoided altogether.
1. Pillows: Safe
Pillows are a straightforward way to upgrade your self-pleasure. Start by straddling the pillow on the bed or floor, maybe even in front of a mirror for visual stimulation. A rolled-up towel can serve the same purpose.
"Not only does the friction feel great against your labia and clitoris, but many women find that rocking their hips helps them to become more aroused," said Isabelle Uren, a certified sex expert and website manager for Bedbible, a sex toy site based in Denmark. "If you don't get enough stimulation, you can also slide your fingers against your clitoris and grind against them."
2. Showerheads and tub faucets: Safe
A detachable showerhead is a classic DIY sex toy nearly everyone has at home.
"Simply aim the jets of water at your clitoris, find just the right angle and let it work its magic," Uren said. "This is one of the best options, as it's private, hygienic, and you can adjust the temperature and pressure to suit your needs."
You can also use the tub faucet or the underwater jets in a hot tub, as the strong sprays of water can mimic the feeling of a vibrating sex toy, Moore added.
3. Self-massagers: Safe, with precautions
"Nowadays, many self-care items vibrate," Uren said. "A vibrating silicone face cleanser can be used for clitoral or internal stimulation."
As with other household items, Uren recommended washing massagers with fragrance-free antibacterial soap first and covering it with a condom for safer use. Unless the massager is made of body-safe silicone, don't use it for penetration because the material it's made from can be difficult to properly sanitize.
4. Vibrating cellphones: Safe, with precautions
Since your phone is home to a lot of germs, disinfect it thoroughly before using it as an ad hoc vibrator. Even then, it's best to use it for external stimulation only.
"Countless apps let you use your phone as a vibrator," Moore said. "Just make sure that you thoroughly wash your phone before and after use and then cover it with a condom or dental dam. If you don't have access to condoms, you can simply put your phone between two pillows and hump them to your heart's desire."
5. Electric toothbrushes: Not safe
Using an electric toothbrush on the clitoris has been a trend in pop culture for years. But can you use an electric toothbrush as a vibrator? Many experts advise against it.
"It can cause damage to the very sensitive vulva and clitoris, especially if the friction it creates causes abrasions or swelling or small tears," said Georgia Rose, a London-based clinical sexologist and certified sex coach for women. "Add the bacteria you get from a used toothbrush into the equation and you could be looking at nasty infections."
If you decide to use an electric toothbrush anyway, put a condom over the end and wash it with antibacterial soap before and after use. Although the condom might take away some sensation, it's better than getting an infection or getting hurt.
6. Cucumbers: Not safe
Once again, pop culture has led us astray. Experts unanimously agree that using any kind of phallic-shaped produce could land you in serious trouble.
"Contrary to popular opinion, cucumbers are not the safest way to pleasure yourself," said Rachel Sommer, Ph.D., a clinical sexologist and co-founder of My Sex Toy Guide, based in Wyoming. "Besides being a bacteria risk, these vegetarian dildos don't come with a handle and they might get stuck inside."
Using anything organic runs the risk of causing the microbiome of your vagina to become unbalanced, leading to potential irritation and infection. Plus, it could break inside of you and land you in the emergency room.
7. Vacuum cleaners: Very unsafe
Whether you're trying to mimic the sensation of a clitoral suction toy or oral sex—and especially if you're sporting a penis—vacuum cleaners can lead to all kinds of dangerous situations.
"Most vacuum cleaners come with blades right next to the entrance to chop large debris, and you certainly don't want your johnson ending up in the dust bag," Sommer explained. "And even if your [vacuum cleaner] doesn't have the blades, the suction pressure can cause blisters."
8. Fingers: Safe
We get it: Using your fingers is hardly a new concept and can easily become a bit repetitive. To spice things up, try different techniques or use a lubricant (organic coconut oil can sometimes be an alternative, but tread carefully) for more sensation.
Experts agree that using your hands is by far the safest DIY approach and offered some tips to make your experience more fun:
Try different types of touch. Rose suggested experimenting with touch using just the tips of the fingers, long strokes with the palm of your hand or fiery touches such as slaps, pinches, pulls and grabs.
Use a wide range of movements. Instead of going straight for the clitoris, Uren recommended circling around it, putting firm pressure on it or tapping it gently.
Don't chase the orgasm. While sex toys might make it easy to orgasm in less than two minutes, manual stimulation might not be as fast. "Self-pleasure is about learning to awaken sensation in your whole body," Rose explained.
Sex toys are a fast-track way to climax, but a DIY approach can help you draw out your self-pleasure and allow you to know your body more intimately. Remember to take safety precautions and keep sanitary measures in mind, and you'll be good to go.