5 Fun Workout Ideas That Don't Involve a Gym or Equipment
Take the gym to wherever you want it: Visit local parks, use phone apps and watch videos.
Published: February 16, 2021
Staying in shape can be easy, convenient and inexpensive. Your body, a set of comfortable workout clothes and motivation are all you really need to achieve your fitness goals—whether they involve losing weight, building muscle or maintaining your current physique.
If you've always gone to a gym and need help changing your mindset in regard to embracing a no-gym, no-equipment workout routine, check out these five fun workout ideas for inspiration:
1. Install fitness apps
Free and paid apps are available for just about any type of workout you can imagine, and many of them even feature animated or live video tutorials that show you how to do certain exercises using proper form. Yoga apps, high-intensity interval training (HIIT) apps and 30-day plank challenge apps are among the countless categories. Many fitness apps contain large collections of workouts, so you can change your routine daily based on your fitness level and mood.
The sky's the limit when it comes to fitness apps, and it's not too difficult to find several you like. Head to the app store on your iOS or Android device and start exploring your options.
2. Visit a local park
City and county parks are usually designed to accommodate all kinds of exercise. Walking/jogging trails, sports fields and calisthenics parks—small workout areas with pullup bars, monkey bars and box jumps—are examples of fitness amenities that may be available at parks in your area. They're all free for anyone to use.
Additional benefits of working out at a park include getting sunlight, socializing with other active park users and being challenged by natural elements, such as hot temperatures or high winds, that can make your workouts even more challenging.
3. Watch workout videos
Don't worry, you're not confined to Jazzercise videos anymore, although they're certainly still popular if you want them. An endless number of lengthy workout systems, ranging from dance to boxing to yoga and more, can be purchased on DVD or streamed at dedicated fitness websites.
If you prefer going the free route, search for workouts on video-sharing platforms such as YouTube.
4. Try new cardio workouts
If you're not a distance runner and don't have access to a swimming pool or bicycle, try cardio workouts in the form of sprints, jumping jacks and HIIT.
You can do sets of 10-meter sprints while breathing only through your nose, which increases the intensity of your workout. Or you can try jumping jack pyramids, which involves doing as many jumping jacks as you can in intervals of 10 seconds, 20 seconds and 30 seconds, and resting for the same amount of time between each set before working your way back down the sequence.
For the HIIT workout, start with one squat and 10 pushups, rest for 30 seconds, then do two squats and nine pushups, gradually working your way to 10 squats and one pushup. By the end of the HIIT workout, you'll have completed 55 reps of each exercise and your heart will be racing.
5. Devise different bodyweight workout routines
Put together your own strength-training workouts, including bodyweight exercises such as squats, lunges, pushups, planks and wall-sits. Most bodyweight exercises have multiple variations to make them more challenging and fun, which is ideal if your goal is to avoid fitness burnout and boredom. Go online to search for ideas and to learn the proper form for each variation, so you can reduce the risk of injury.
The price is right
A lot of people who give up the gym in favor of outdoor or no-gym workouts discover their new workout routine is more fun and fulfilling, especially when they're able to save money and spend more time in the sunlight. The key to sticking with any workout routine is doing activities and exercises that you enjoy and make you feel excited about staying active.
Published: February 16, 2021
Related Articles
You started working out but somehow fell off the wagon? Here's how to get back on—and stay on.
Jumping on the latest fitness craze might be a waste of time and money. Get the facts.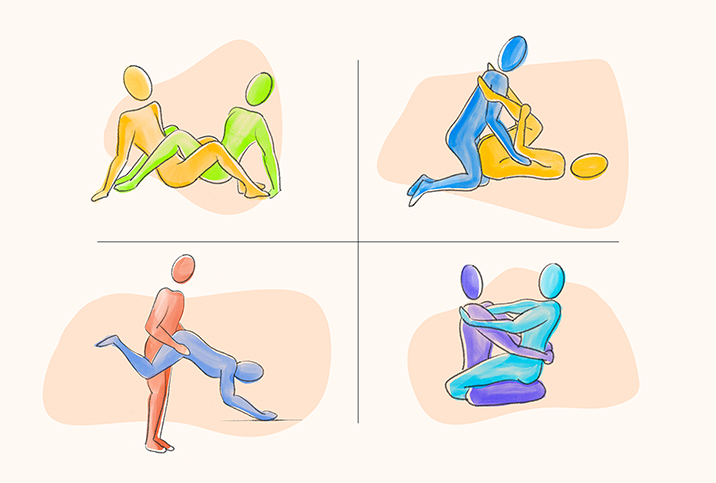 Burn some extra calories during sex by concentrating on already-engaged muscle groups.